French Mixed – Media Collage. La Chaise Asnieres Series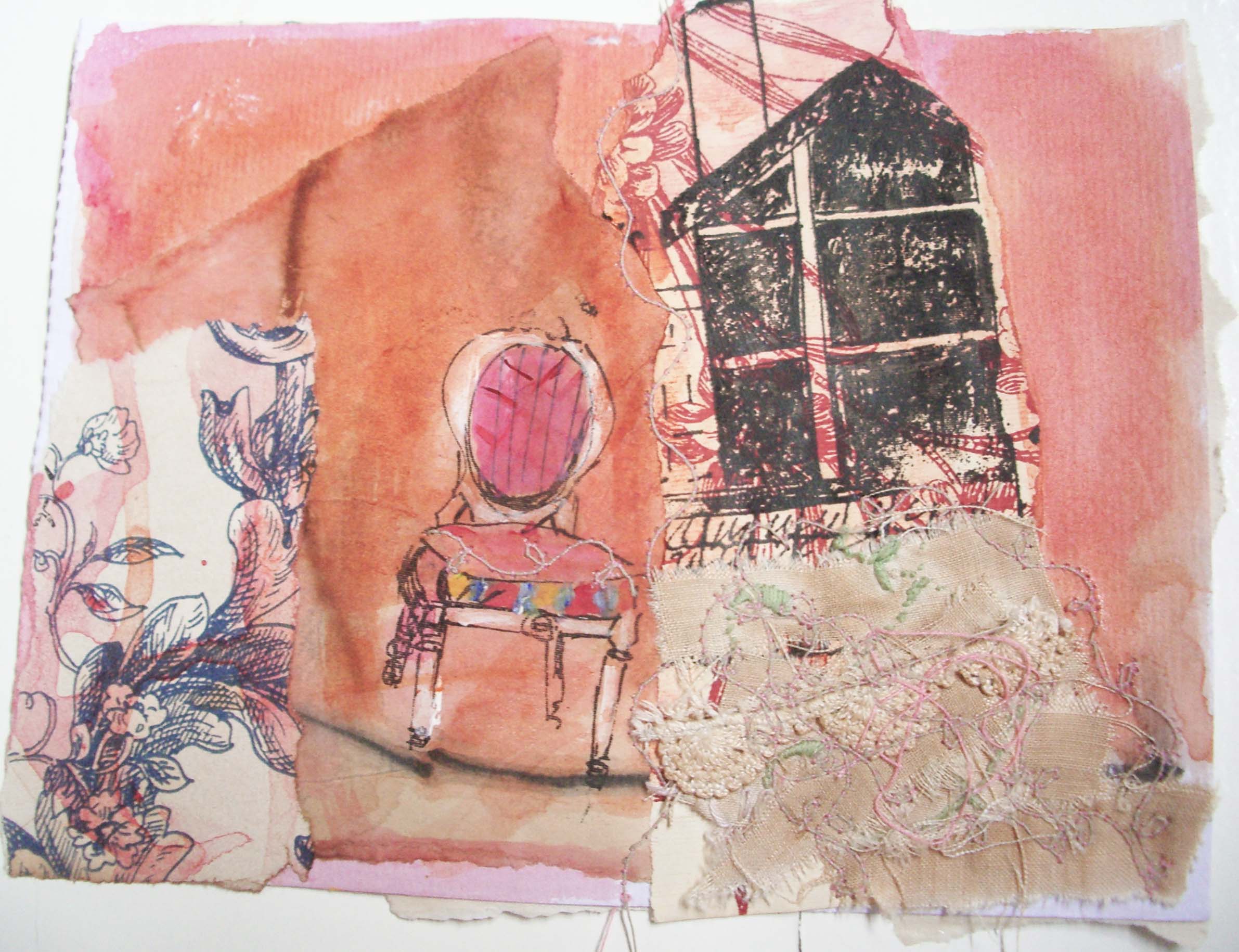 French Mixed – Media Collage. La Chaise Asnieres Series
"La Chaise Asnieres Series"
Original French mixed – media art collage. I created the collages from hand- pulled screen prints of my original sketches, vintage wallpaper layers with vintage doily scrap, acrylic paints and decorative stitching with cotton threads on 180 gsm watercolour paper. Backed with vintage wallpapers.
Inspiration
The scene is looking out my window from my studio in Paris and a French chair.
Idea
Would look beautiful in a vintage frame for French decor.
Size – 8″ x 6″ – 20 x 15cm. ea.
La Chaise Asnieres 6  backed with vintage wallpaper stitching and handwriting
La Chaise Asnieres 7  backed with vintage wallpaper stitching and handwriting
La Chaise Asnieres 4 backed with vintage wallpaper stitching and handwriting
La Chaise Asnieres 5   backed with vintage wallpaper stitching and handwriting